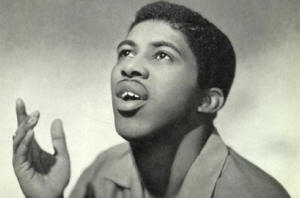 Ben E. King
===========================

1966 - ATCO BE 11
AMOR / PERFIDIA
1966 - ATCO 14
SO MUCH LOVE
DON'T DRIVE ME AWAY
1966 - ATCO 24
MY HEART CRIES FOR YOU
WHAT A DIFFERENCE A DAY MADE
1966 - ATCO 29
GOODNIGHT MY LOVE
I CAN'T BREAK THE NEWS TO MYSELF

1967 - ATCO 32
I SWEAR BY STARS ABOVE
GET IN A HURRY
1967 - ATCO 36 (face)
WHAT IS SOUL
1967 - ATCO 36 (dos)
THEY DON'T GIVE MEDALS TO YESTERDAY'S HEROES
1967 - ATCO 52
KATHERINE
TEENY WEENY LITTLE BIT

1967 - ATCO 66
WE GOT A THING GOING ON
WHAT'CHA GONNA DO ABOUT IT
(noter l'erreur de photo avec BB King)
1968 - ATCO 68
DON'T TAKE YOUR LOVE FROM ME
FORGIVE THIS FOOL
1968 - ATCO BE 78
YES / ECSTASY
1968 - ATCO 82
TIL I CAN'T TAKE IT ANYMORE
IT AIN'T FAIR
une deuxième pochette pour le Atco 66
(suite à l'erreur de photo sur la première édition)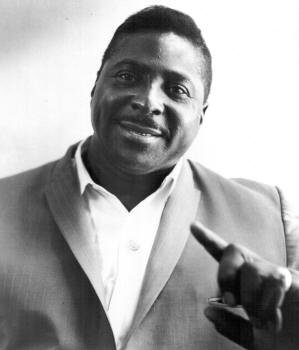 Albert King
===========================

1968 - STAX 169029
COLD FEET
YOU SURE DRIVE A HARD BARGAIN
1969 - STAX 169050
JAILHOUSE ROCK / LOVE ME TENDER
1969 - STAX 169060
CAN'T YOU SEE WHAT YOU'RE DOING TO ME / COLD SWEAT

1969 - ATLANTIC 650146
BORN UNDER A BAD SIGN
CROSSCUT SAW
1969 - ATLANTIC 650170
THE HUNTER
AS THE YEARS GO PASSING BY


1967 - CROSSCUT SAW

Le succès d'Albert King se charge de donner tort à tous ceux qui pensent que le blues est une musique du passé.

Après la réussite de Laundromat Blues l'année précédente, King repart à l'assaut des charts avec un vieux cheval de bataille, Crosscut Saw. Sur disque, cette chanson grivoise au texte à double sens remonte à 1941, date de son enregistrement par un obscur bluesman du Mississippi, Tommy McClennan. Vingt-cinq ans plus tard, les Binghampton Blues Boys de R.G. Ford en signent une adaptation qui devait sortir sur un petit label de Memphis, mais les musiciens ne sont pas d'accord sur les conditions qu'on leur propose et l'opération fait long feu.

La résurrection de Crosscut Saw n'est pas perdue pour tout le monde, les producteurs d'Albert King ayant l'idée de s'en emparer. Dès le mois de janvier 1967, cette version fait son apparition sur les hit-parades pour se hisser à la 34e place. Grâce à ce modeste succès, Crosscut Saw effectue son grand retour dans le répertoire du blues où il fait aujourd'hui encore figure de classique.